Request: Beng Mealea Temple
Thank you for your interest in Beng Mealea Temple. Please fill in your details below
and we will contact you by phone or email within 24 to 48 hours.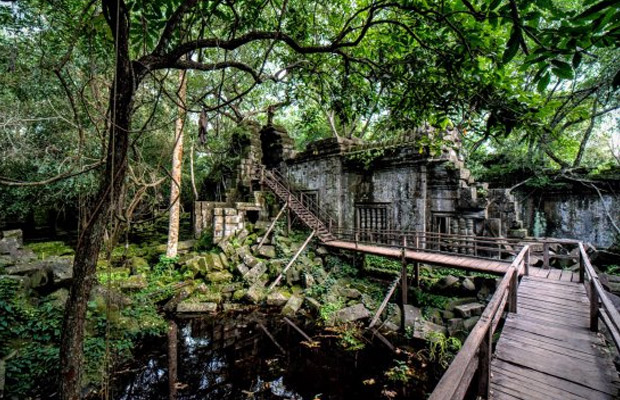 Beng Mealea Temple
Travel Location: Siem Reap
Beng Mealea or Bung Mealea (Khmer: ប្រាសាទបឹងមាលា, its name means "lotus pond"[1]) is a temple in the Angkor Wat period[2]:118–119 located 40 km east of the main group of temples at Angkor, Cambodia, on the ancient royal highway to Preah Khan Kompong Svay. It was built as a Hindu temple, but there are some carvings depicting buddhist motifs.[1] Its primary material is sandstone and it is largely unrestored, with trees and thick brush thriving amidst its towers and courtyards and many of its stones lying in great heaps. For years it was difficult to reach, but a road recently built to the temple complex of Koh Ker passes Beng Mealea and more visitors are coming to the site, as it is 77 km from Siem Reap by road.