Request: Koh Ker Temple
Thank you for your interest in Koh Ker Temple. Please fill in your details below
and we will contact you by phone or email within 24 to 48 hours.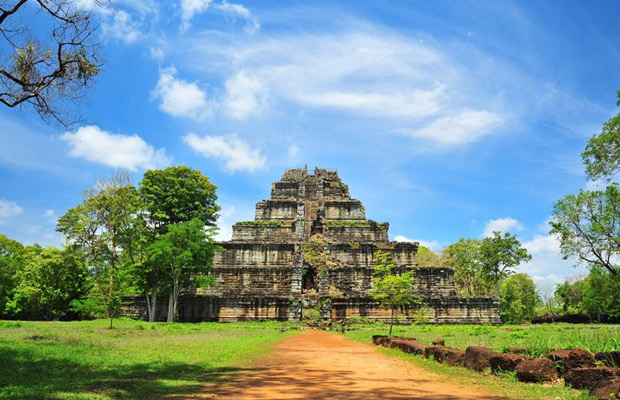 Koh Ker Temple
Travel Location: Siem Reap
Koh Ker (Khmer: ប្រាសាទកោះកេរ្ដិ៍) is a remote archaeological site in northern Cambodia about 120 kilometres (75 mi) away from Siem Reap and the ancient site of Angkor. It is a very jungle filled region that is sparsely populated. More than 180 sanctuaries were found in a protected area of 81 square kilometres (31 sq mi).[1](p13) Only about two dozen monuments can be visited by tourists because most of the sanctuaries are hidden in the forest and the whole area is not fully demined.